Country house for full rental
"In the heart of the natural park of Los Arribes del Duero"

La Casa
Casa Baltasara was built on the basis of an old farmer's house. Today we offer it to you as a full rental. It has four bedrooms, two bathrooms, kitchen and living room.
La Zona
Pinilla de Fermoselle is located in the middle of the Arribes del Duero Natural Park. It is an ideal place for hiking, the GR14 Grand Route crosses it from north to south.
Bookings
You can book Casa Baltasara by calling us by phone, writing by Whatsapp or sending an email. Check availability in the booking calendar.
Contact
If you have any questions about the house, about Pinilla de Fermoselle or about the Arribes del Duero and its natural park, we will be happy to help you by e-mail at info@casabaltasara.com or by phone (+34) 696 68 27 16.
Country house Casa Baltasara
Our rural house for 5 people is located in the small village of Pinilla de Fermoselle, surrounded by the Duero River that separates it from Portugal and 8 kilometres from the town of Fermoselle, a reference town in the area.
It is classified as a 3 stars Rural House by the Territorial Service of Culture and Tourism of the Junta de Castilla y León.
It is an isolated place, far from the hustle and bustle of the cities, where mobile coverage usually disappears, with a population of around 55 inhabitants and where hiking with family and friends enjoying nature is the main activity that we propose.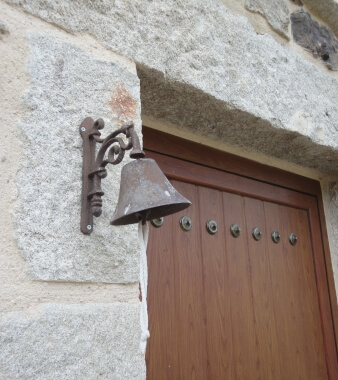 From Casa Baltasara we collaborate with the environmental reforestation project of the Arribes del Duero, Planta un Quercus.